Protection of personal data
Overview of TreeFrog's core privacy policy
Contact us
we know what is good..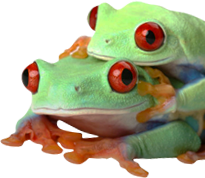 1. Who processes your data?
The company TreeFrog s.r.o., Komunardů 17, 170 00 Prague 7, IČ: 27419487, DIČ: CZ27419487. Registered in the Commercial Register, kept by the Regional Commercial Court in Prague, Section C, Insert 112015.
2. What personal information do we process?
We only process personal data that you provide to us in connection with the use of our services, ie within the order, offer of services and products, use of the online form, use of the inquiry form and the implementation of a business transaction.
These are the following data: billing information (name, surname, address, bank details), delivery address (name, surname, address), contact person (name, surname), telephone number, email address.
Furthermore, on our website we use third party cookies of the Google Analytics service for the analysis of traffic to a given specific website. These cookies are managed by third parties and TreeFrog does not have access to read or write this data. We only look at Google Analytics traffic analysis and do not process the information we find. You can find more information in the Cookies and their use section.
3. Cookies and their use
Cookies are small data files, thanks to which the visited websites remember the actions and settings of individual users who performed them on them, so that these data do not have to be entered repeatedly. Cookies are stored on individual computers using a web browser. Cookies do not pose a danger, they do not serve to obtain any sensitive personal data, but they are important for the protection of privacy.
We do not use cookies on our website, except for traffic analysis using Google Analytics. These third-party cookies are only used to analyze traffic to a particular website or service. These cookies are managed by third parties and TreeFrog does not have access to read or write this data.
You as a user have the option to refuse the use of cookies. If your browser allows the use of cookies, we will assume that you agree to the use of standard cookies from Google Analytics.
4. Why do we process your personal data?
The main reason why we process your personal data is the offer and implementation of custom production of CDs / DVDs / Vinyl records / Audiocassettes and related production of packaging and printed matter, including the additional service Album cloud. Furthermore, the targeted offer of products and services related to this production.
5. Who will have access to your data?
Your data is safe with us and only responsible employees of TreeFrog s.r.o. have access to it and then contractual partners providing the operation and support of the company's information systems. We carefully select contractual partners on the basis of our ability to ensure such technical and organizational security of your data that there can be no unauthorized or accidental access to your data or their other misuse.
Third parties that may have access to your personal data are:
External accounting firm
External administrators and providers of IT support systems.
Under certain precisely defined conditions, we are then obliged to transfer some of your personal data on the basis of valid legal regulations, eg to the Police of the Czech Republic, or other bodies active in criminal proceedings, including specialized units (ÚOOZ, Customs Administration, etc.) and other public administration bodies.
In order to fulfill the contractual relationship on the delivery of goods and your consent, we may pass on information about the delivery address, including email contact and telephone number to our contractual carriers.
6. How secure is my personal data?
All personal information you provide to us is secured by standard procedures and technologies. However, it is not objectively possible to completely guarantee the security of your personal data. Therefore, it is not even possible to fully ensure that the personal data provided cannot be accessed, copied, published, altered or destroyed by a breach of our security measures.
In this context, however, we assure you that we regularly check the system for vulnerabilities and have not been attacked and use security measures to prevent, if possible, unauthorized access to your personal data and which, given the current state of technology, provide sufficient security. The security measures taken are then regularly updated.
However, without your help and responsible behavior, we are not able to fully ensure the security of your data. Therefore, help us ensure the security of your data by keeping your unique passwords and other access data to our services confidential and by adhering to basic security principles.
7. How long do we process your data?
We will process your data in terms of already completed business transactions on the basis of legal obligations for a period of 10 years.
8. How and when can you withdraw your consent to the processing of personal data?
You can revoke your voluntarily given consent to the processing of personal data in the inquiry form at any time, free of charge, by sending an e-mail message to the address: info@treefrog.cz. Withdrawal of consent does not affect the possibility to continue processing your personal data on the basis of your consent, which was given before its revocation. Withdrawal of consent also does not affect the processing of personal data that we process on a legal basis other than consent (ie especially if the processing is necessary to fulfill the contract, legal obligation or for other reasons specified in applicable law).
9. What rights do you have in relation to the protection of personal data?
In particular, you have the following rights in relation to your personal data:
the right to withdraw its consent at any time;
the right to correct or supplement personal data;
the right to request processing restrictions;
the right to object or process a complaint in certain cases;
the right to request the transfer of data;
the right of access to personal data;
the right to be informed of personal data breaches in certain cases;
the right to delete personal data (right to be "forgotten") in certain cases
other rights stated in the Personal Data Protection Act and in the General Regulation on Personal Data Protection No. 2016/679 after its entry into force.
10. How can you contact us?
In case of any question about personal data protection or revocation of consent to further processing of your personal data, please use the contact email address info@treefrog.cz or contact us in writing at our address: TreeFrog sro, Komunardů 17, 170 00 Prague 7, in the hands of the commissioner for protection of personal data.
In this context, we would like to inform you that we may want you to prove your identity to us in an appropriate manner so that we can verify your identity. This is a precautionary measure to prevent unauthorized access to your personal information. In order to increase the quality of services and keep records of the fulfillment of our obligations under the law, all communication with you is monitored.