USB Audio
A new format for distributing your music, which is rapidly gaining popularity. We offer the production of USB Flash drives of various types and volumes – starting from 50 pcs!
Send inquiry
go with the times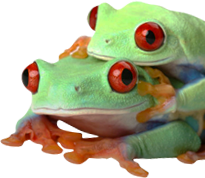 …not only for your limited editions!
USB Flash Music
Starting from 50 pcs!
your band USB for music, videos, just about anything that fits
glowing USB
dozens of different shapes and capacities
with your print – full color printing, laser engraving, embossing, illuminated LED logo or backlight
choice of many materials – metal, plastic, wood, imitation leather, PVC, silicone, glass
2D / 3D flashes made in the shape according to your requirements and ideas
USB 2.0 / 3.0 interface
standard USB-A connector, or even a combination with USB Type-C / USB Micro
we use only quality and branded chips from renowned manufacturers (Toshiba, Intel, Hynix, Sandisk, Samsung, Micron)
upload your music, videos and other data (erasable or indelible) – even express
we will also make you cool packaging in your colors
What will USB look like?
USB designs
We will deliver the discs to you, including the printing and uploading the content. In addition to your music, USB can also contain, for example, photos from a recording or concert, band videos, songbooks and more
We offer USB flash drives in various designs:
Metal, plastic, wooden, leather, PVC, silicone, glass, etc.
Very effective are the discs on which, for example, the logo of your band lights up when inserted into the connector.
Inquiry
A USB stick that can have any shape you want, it might even have a glowing logo of your band and unlike a CD, you can scratch it, let it play in the car – there are so many options!
Send inquiry